Hoddevik
Split in two by the arctic circle, Norway's usually not the first place that comes to mind when thinking of surfing, but with its grand landscapes it never stops to amaze. Among old viking settlements lays some of the most picturesque surf spots in world, which offers great waves for both beginner and experienced surfers. Enjoy nature at its finest with great people in this unique surf destination.
The small town of Hoddevik is set in its own bay and is home to playful beach breaks perfect for all levels of surfers. Pictures don't do the destination any justice and it's simply a place you have to visit in order to believe it. You really are shut off from the real world here and it's gives you a great chance to concentrate on your surfing and take in your incredible surroundings.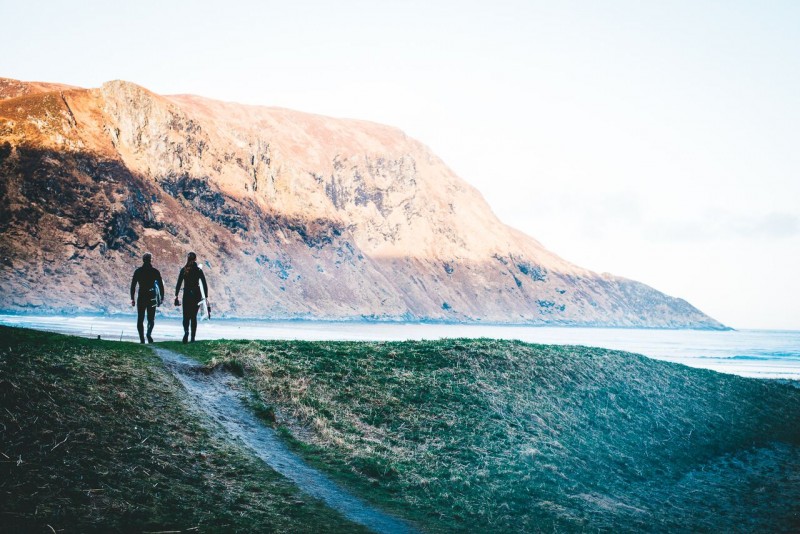 Trip Stops & Accommodation
We'll be staying in 'Villa Utsikten' which has fantastic views sitting further up the Valley looking over the settlements and beach. The house has four bedrooms, eating area, Tv lounge, highly finished bathrooms, wifi, and we have use of a Sauna after a day of surfing.
Other Activities
Hiking
This part of the world has some of the best hiking being surrounded by mountains overlooking stunning beaches and truly unique coastal landscape.