Indonesia
Incredible surf for all levels and beautiful surroundings make Indonesia the World's number 1 surf adventure destination.
With surfers first finding the perfect surf peeling its way down the Bukit Peninsula in the 70's, it didn't take long for the secret to spread and surfers from all over the World soon started to make the pilgrimage to find this magical place.
Over forty years later it is still home to the best waves on The Planet. With more than 13,000 islands, home to countless waves, things can get really exciting. From the endless barrels of Desert Point to the perfection of the Mentawai Islands and who knows what in between; Indonesia is the pot of gold at the end of the rainbow.
Trip Stops & Accommodation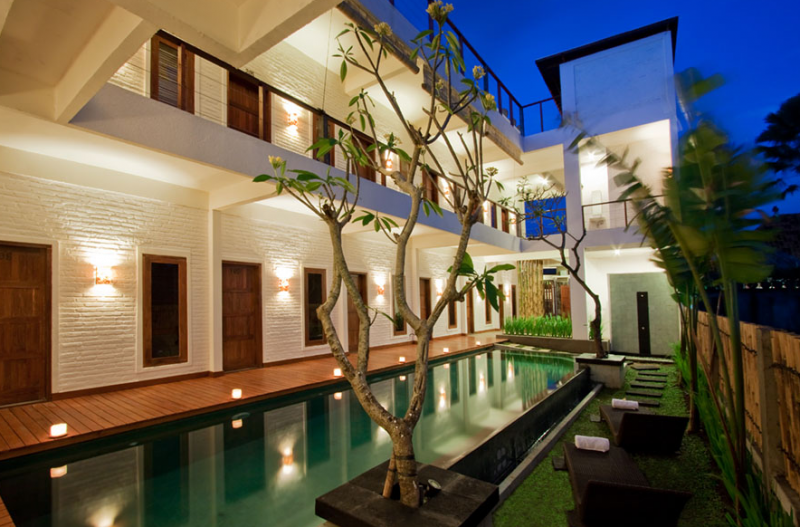 Bali
The epicentre of Indonesia's surf scene and where you'll find the legendary surf spots of Uluwatu and Padang, as well as the quieter, leg-achingly long left handers at Balian and Medewi where 500m rides are common. You will not want to leave, your body may need to...
Where we stay We start by basing ourselves in charming and increasingly quirky Canggu on the west coast. It's an easy five minute walk from the beach and you'll enjoy shared en-suite rooms exclusive to Ticket to Ride groups. Rooms have air conditioning, a surf look out spot, swimming pool, yoga deck, good security, drinks fridge and a roof terrace breakfast restaurant. For the road trip, we will stay in similar style accommodation in Kuta, Balian and Medewi.
Lombok
After our time on Bali we fly over to the quieter and more remote island of Lombok and head to the small fishing village of Gerupuk that we call home for a week. Everything changes here as cars are no longer needed and our only mode of transport is either our feet or the boats to get out to the various reef breaks. Life in Lombok is simple and peaceful, and the surf is plentiful.
Where we stay We're based right on the beach and you'll have the daily pleasure of literally walking out of your door and onto the boat with your surfboard. The rooms are shared en-suite rooms with sea view balconies, air conditioning, a TV and a fridge.
Nusa Lembongan
From Lombok we take a ferry over to Nusa Lembongan to experience a different type of island living. From Lembongan, you get a clear view of Bali and its volcanoes but you are far enough away to get the best of both Worlds. When it comes to the surf, it is back onto a boat to head out to whichever of the numerous spots suits us best on the day. With amazing sunsets over Bali each evening and a crystal clear lagoon to swim in, as well as an infinity pool, Nusa Lembongan can only be described as Paradise.
Where we stay Right on the tropical water's edge, so you can just walk out the front door onto the beach and into the boat for your unforgettable surf adventure. The rooms are shared en-suite twin rooms with air-conditioning and a TV. There is also a restaurant, infinity pool and a bar.
Medewi
If you are joining us for the road trip, we will cruise from Kuta to Canggu to Balian, ending up in Medewi; home to the longest wave in Indonesia. 500m rides here are common. You will not want to leave, your body may need to...
The waves may break over reef, but this means long, green faces and we know when the water is deep enough and the waves less powerful to give any beginners the ride of their life.
Where we stay If we stop in Balian we will stay in a private Villa, a stones throw away from the beach. In Medewi we takeover a three storey house, where you can check the waves from the balcony! The rooms are shared en-suite with air-conditioning.