Who are we?
Established in 2005, Ticket to Ride started life running surf instructor courses in South Africa to give gap year surfers the chance to travel the coast from Cape Town to Durban, combining learning to surf with the chance to put something back into the local community. Ten years on and our original trip is still leading the way as the most popular surf adventure course that we run.
Having built up the experience and reputation necessary, we expanded our surf instructor courses, surf adventures and surf camps across the world. Choosing our surf stops based on personal experience.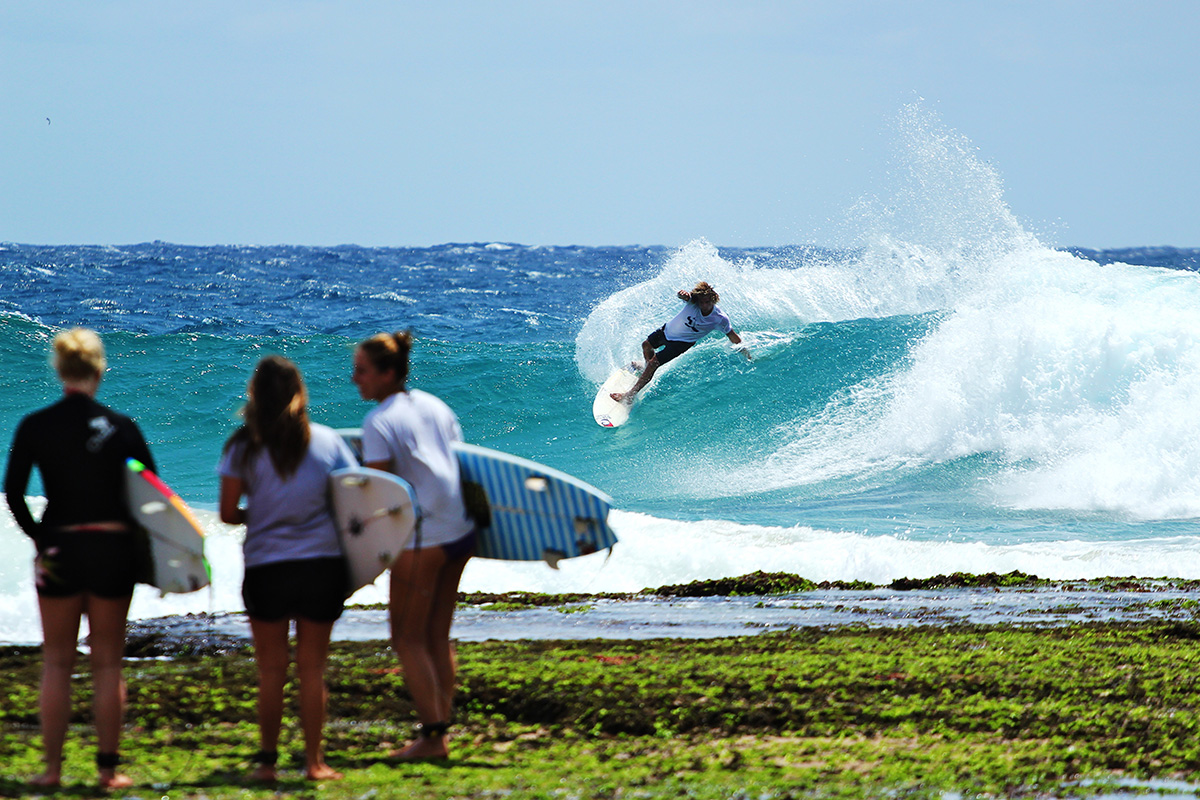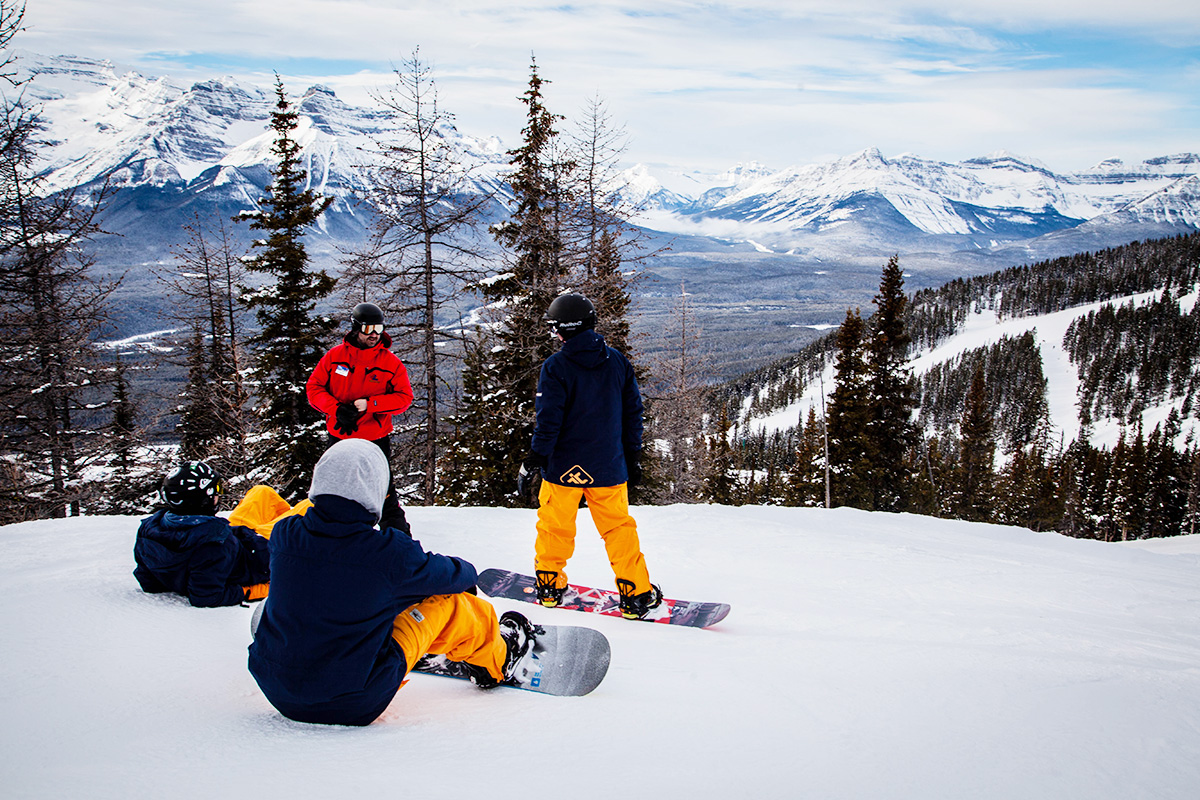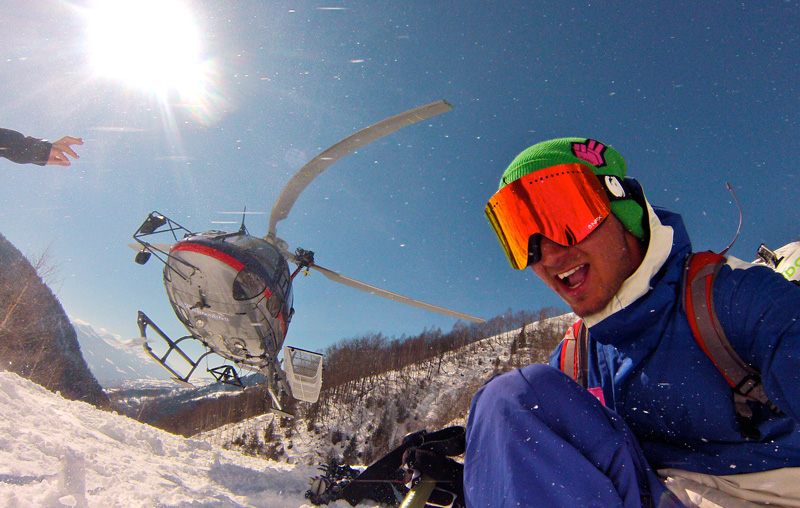 In 2009 we opened our own surf school on Perranporth beach in Cornwall with the ethos of being more than just another surf school. With our own beach side premises and a strong focus on customer service we were recognised as the leading surf school at the 2012 and 2014 Cornish Tourism Awards. From the success of our Perranporth surf school, we went on to open a second surf school in Newquay.
In 2011 we acquired Basecamp (est. 2002) the leading provider of Ski and Snowboard instructor courses and training in France and Canada.
Four winter seasons later and we have decided to bring the snowboard side of Basecamp over to Ticket to Ride. The thinking here is to bring the board sport ethic shared by both surfers and snowboarders together as one.
Today Ticket to Ride is proud to offer instructor courses, adventures, tours and camps designed and operated specifically for surfers and snowboarders throughout the world.
Whether we're in the water or up a mountain, the experience and inspiration that we now have as an international team keeps us one step ahead of the game. We are the number one provider of ultimate training and unlimited adventuring for surfers and snowboarders looking to live out their dreams across the world.
Life's Good
---
The Ticket to Ride Team
HQ

Will Hayler - Founder and Director
Will is never one to stay quiet. He finds silence awkward and dislikes standing still. To counter this he is always talking and usually on the move. He lives life to it's fullest with surfing, skiing and snowboarding as his central focus for getting out there and seeing the world. Having a story to tell is what drives Will and the Ticket to Ride Group forwards.



Linley Lewis - Founder and Director
It all started on a chairlift back in 2002, where the 10 week South Africa trip concept was conceived. The idea was to create the ultimate surf trip which combined community work, travel and would fast track people's surfing ability all at the same time. Since then it's taken many different shapes and form, and Linley still has a very hands on role leading the team. The journey is just getting started, and rest assured, he'll be right behind each corner that it takes!



Jasmin Othman - Business Manager
Jasmin is the glue that holds the company together! Along with her trusty companion and office morale booster, Rita the Lakeland Terrier, they make sure everything gets done with a calm efficiency. Jasmin was new to surfing when she joined Ticket to Ride in 2014, but has thrown herself into it with the same enthusiasm she applies to ensuring the lead up to your instructor course or adventure goes swimmingly well. Jasmin is a fountain of Ticket to Ride trip knowledge, so feel free to ask her anything, whether it's to do with your accommodation, payment plan or those little extras that will make your mountain or water experience that much more memorable.



Rebecca Haywood - Bookings Manager
New to Ticket To Ride, Rebecca is a keen cyclist of the leisure not lycra fraternity. After living in the fast lane in London, Rebecca & family moved to Exmouth, Devon for a life by the beach where Rebecca founded the boutique bicycle shop, Bikelands. Family time is spent exploring Devon in their camper van with their bikes on the back and wetsuits at the ready for some boogie boarding (Rebecca hopes to progress to a spot of surfing with Ticket To Ride).



Katie Mousley - Surf and Snow Sales Manager
Katie kicked off her time with the company way back in 2010 when she booked onto our flagship 10 week surf instructor course in South Africa. Her love of travel and adventure sports led her to do two summers instructing in California, followed by a few epic ski seasons in Europe. Whilst at university she became a Ticket to Ride Ambassador at several industry, gap and school fairs, and then has worked the last two summers down in our UK surf schools as the Bookings Manager. With so much surf knowledge under her belt she then upped her ski game and spent last season on the mountains for us in Meribel as Assistant Resort Manager. With invaluable first hand experience of actually being on one of our trips, combined with having travelled and worked in the countries we operate in, she is now advising future Ticket to Ride customers on their next surf or snow adventure. It also helps that she loves to chat!



Anna Ross - Snow Division Manager
Anna has been snowboarding since she was 14, including competing while at university and in a few national competitions, mostly against 12 year olds who always won. She has done four ski seasons in total, including two in her favourite resort of Meribel, alongside travelling and working abroad. Now she's back in her home turf of Devon in the Head Office, she makes sure the snowboard courses run smoothly and is THE link between the office and each resort. She loves a good spreadsheet to keep things in order and is a great person to speak to about our snowboard courses and how to land your dream job as an instructor afterwards.



Ben Bryon-Edmond - Finance Manager
Local Devon boy Ben manages the money for Ticket to Ride and makes sure we can keep running our quality trips all around the world. Like a lot of the team, Ben loves surfing and gets down to the local South West spots whenever he gets the chance. He is also a keen rower and competes regularly in regattas and competitions nationwide.


Cornwall

Cat Aylwin - Surf Division Product Manager
Cat is our longest serving team member as she first met TTR back in 2008 when she booked onto our original South Africa surf trip. After uni she started working for the company in the London office, made the big move to Exeter and now heads up the beachfront Newquay office. Cat has gone from being an intern to heading up the surf division and now is focused on expanding our collection of surf trips to new and exciting places. Cat particularly loves the perks of the job, which include trips to South Africa and dawn surfs.
Max Hepworth-Povey - Master of Stoke
Max has created a life where work and leisure seamlessly blend. Nothing is a problem, there are no big deals and nothing is unattainable. Max has forged friendships around the World, from Spain to Sri Lanka and everywhere in-between, due to a need of having to return as often as possible to every place he's ever been to. These real friendships, make for some seriously epic Ticket to Ride trips... As well as running trips, Max is an integral part of the Ticket to Ride Group Marketing Team as well as a fully qualified Yoga Teacher, constantly spreading the positive vibrations throughout the company, earning him the Job Title; Master of Stoke. But be warned, if you get caught up in a round of drinks with Max, you better be ready for a good time and a late night...


South Africa

Chris Bond - Operations Manager
Chris has been with Ticket to Ride from the start, helping run the first South Africa trip back in 2006. Since then he has run the Mozambique, Costa Rica, Spain and France trips, and set up and runs our Indonesia trips. Chris is our Operations man, but over the years has been involved with every side of the business, so if you have a question about the trips he'll most likely know the answer! Based in Cape Town, Chris also happens to be the South African junior team surfing coach and when he's not working or coaching you'll find him chasing down barrels on the Cape Peninsula. Mellow on land, he's a frother in the water!



Chad Schwab - Marketing Manager
Chad moved from Durban to Cape Town 5 years ago and got involved with Ticket to Ride as a trip leader on our popular South Africa surf courses guiding groups up the East Coast. Now based full time in our Cape Town office, Chad deals with all things marketing and even though he is the height of the average South African woman, he certainly make ups for it in personality and the capacity for inventive thought! He very much lives for the ocean, growing a beard, and boxing for fitness. If you don't find him surfing the hollow waves of the Atlantic, you're sure to find him going a few rounds in the boxing ring.



Jarred Veldhuis - Trip Leader
Jarred is one of South Africa's top surfers, and his passion for surfing shines through in his coaching. His energy and enthusiasm is second to none in the water. He could happily surf all day long, and any question you have about surfing he'll know the answer to, or just watch and learn. Jarred competes regularly in South Africa and is going to be competing on the WQS in all the South Africa events to follow his dream.



Luke Geldenhuys - Trip Leader
Luke has taken on his role as the main SA Trip Leader with aplomb. He knows the trip, coastline and conditions like the back of his hand and always makes sure the group are scoring the best waves whilst getting all the other activities done along the way. His photography skills and video editing improved rapidly on the trips and he is now making amazing video blogs along the way, just take a look on our Youtube channel or the South Africa and Mozambique blogs to get inspired! With a love for sports and surfing Luke is always up early and frothing to get in the water, if there aren't waves he'll be amped to train and push your fitness on the trip.



Etienne Venter - ISA Level 2 Surf Coach, National SA Coach
What better place to live than the famous Jeffreys Bay when it comes to surfing? Etienne lives, sleeps and breathes surfing whether he's catching a wave or out coaching. He has brought up some of the most talented young surfers in South Africa, straight from local townships. In 2013 he coached the South African National Team to Gold at the ISA World Surfing Games, amongst many other achievements.



John Henry - Surf Coach and Big wave surfer
Having grown up on the icy Atlantic waters of Llandudno, John moved to warmer waters in the quiet town of Plett in sunny South Africa. With Jeffreys Bay only a two hour drive up the road, as well as some secret big wave spots in the nearby area, John hit the surfing jackpot and along with his partner Donna make a superb coaching team. Listen well to them both as you'll learn a lot about the ocean, as well as how to make the best of the waves on offer every day.



Deon Woodley - Master Lifeguard
Deon Woodley and the Durban beachfront are synonymous with each other. When it comes to the beach, lifesaving and the ocean, Deon is your go-to man. His depth of knowledge as well as passion for lifesaving, makes him one of the most interesting people on our trips.





The Palmbooms - Pro surfers and Ansteys Hosts
We'd just like to take a moment to introduce South African surf legend Rudy Palmboom and his family as they represent the past and bright future of South African surfing. Rudy was one of the original chargers at Cave Rock and has made a reputation for himself as a fearless surfer, who will take on anything the ocean can throw at him. He was even one of the few guests to be invited to the International Red Bull Big Wave Africa event held at Dungeons. Rudy's son on the other hand, Rudy Junior, was one of South Africa's top juniors who battled it out with Jordy Smith and is now a professional surfer and coach in California. While Rudy's daughter Heidi is one of South Africa's top young female surfers and a former South African champion. She runs Heidi's cafe at the backpackers, so you'll no doubt enjoy her tasty cooking and delicious coffees every day while you're staying there. The surfing blood runs thick in their family, so revel in all things surf-related at this very special backpackers, packed with surf paraphernalia, including surfboards, surf posters and a little surf shop. With Ansteys quality and consistent waves just on their doorstep, it's easy to see how Rudy and his family are at the very top of the proverbial surfing tree in South Africa.



Dave Malherbe - ISA Level 2 Surf Coach
Dave is one of South Africa's most successful competitive surfers and his list of achievements is endless. His enthusiasm for the sport and vast coaching experience, recently being selected as the SA Junior team coach, will rub off on every surfer lucky enough to spend time at his surf camp. Dave was drawn to Transkei, located in the Eastern Cape Province of South Africa just outside East London, by stories of epic empty waves and a traditional society that embraces a slower pace of life.



Nikita Robb - Coach and former womens world tour surfer
Growing up with the boys in East London means that Nikita can hold her own in the water on any given day. The numerous point break rights up there have gifted her a mean backhand attack, but she's comfortable on any board, whatever the wave condition. She doesn't take any prisoners with her coaching style and if she says jump, your answer better be how high? Other than that, she's a big fan of penguins.



Ryan Ribbink - Surf Explorer
Growing up on the Bluff, Ryan 'Bink' Ribbink learned two things from his old man - how to surf and how to box. Bink knew all about the surfing gems in Mozambique before pretty much anyone else and has a 4x4, a boat and plenty of surfing secrets up his sleeve to make the most of its waves. He loves big barrels and has been known to put on a contest vest from time to time and destroy his opposition.


Canada

Andrew Manuel - Resort Manager
Our resident Canadian has been working as a snowboard instructor for the Lake Louise Ski School in Banff since 2006. Since then he has climbed the ranks to become one of their instructor trainers, joining the Ticket to Ride team in 2012 and stacking up his list of qualifications. He has achieved his CASI level 3 and is an Examiner for the CASI Level 1, 2 and Park courses. He is also a performance coach for young, up and coming freestyle athletes and was awarded the CASI Regional Evaluator of the Year in 2016. Andrew has been doing back to back winters in the southern hemisphere and is currently the head coach for the Mt. Ruapehu snowboard program in New Zealand, along with being our New Zealand resort manager as well.



Niamh Gale - Resort Rep
Niamh started snowboarding when she was 17 and knew instantly it was something she didn't want to go a day without doing. As soon as she turned 18 she moved to Canada for the season and realised that being a snowboard instructor would be her dream job so booked onto the Ticket to Ride 11 week ultimate course in Banff and realised her dream. Since then she's taught in Canada, Australia and Japan! Now she's back in Banff training for her CASI Level 3 while being the Ticket to Ride rep for everyone who's on the course this season!


France

Joe Snowdon - Head of Operations
Joe has been based in Meribel for Ticket to Ride for the last 3 winter seasons as our Head of Operations. He brings efficient management to the chalets and staff along with incredible knowledge of the resort built up over the past few years of spending both summer and winters in the Valley. With his passion for ski touring, he has been to the far corners of the Three Valleys ski area and is always up for exploring the mountains with the Riders.



Gwil Thomas - Lodge Manager and Trip Leader
Gwil has spent the last few years on a travel adventure in pursuit of his passions for Snowboarding, Surfing, Photography and People. He joined the TTR team in 2014 working as the Val d'Isere Resort Manager and following 2 years of running Val he now spends his winters bringing good vibes to the Alps running our TTR Mountain Lodge in Meribel. Equally at home in the surf as he is in the snow, Gwil also works as a trip leader for our surf trips in Indo and the Philippines over the summer. He has nailed living the good life spending year after year sliding around from surf to snow, and with his endless passion and positives vibes he will be there to share a high five and capture a few shots of you shredding.