Who are we?
Established in 2005, Ticket to Ride started life running surf instructor courses in South Africa to give gap year surfers the chance to travel the coast from Cape Town to Durban, combining learning to surf with the chance to put something back into the local community. Ten years on and our original trip is still leading the way as the most popular surf adventure course that we run.
Having built up the experience and reputation necessary, we expanded our surf instructor courses, surf adventures and surf camps across the world. Choosing our surf stops based on personal experience.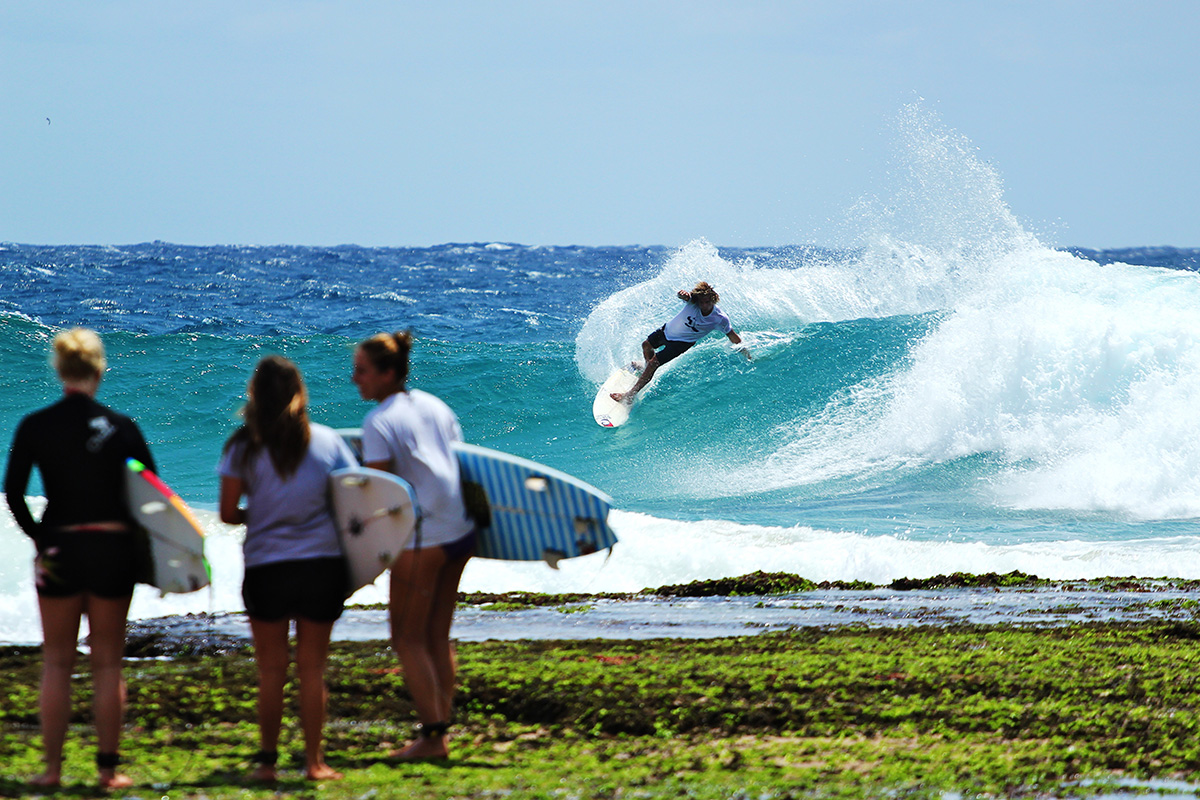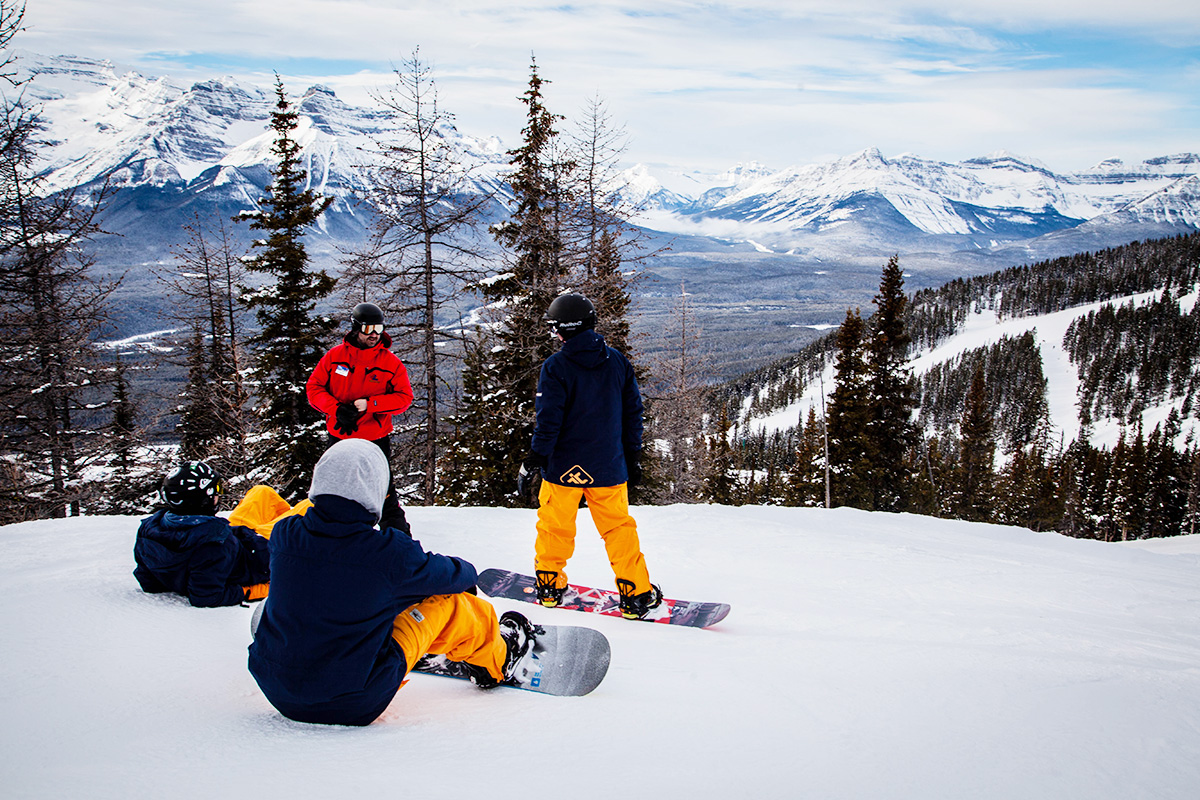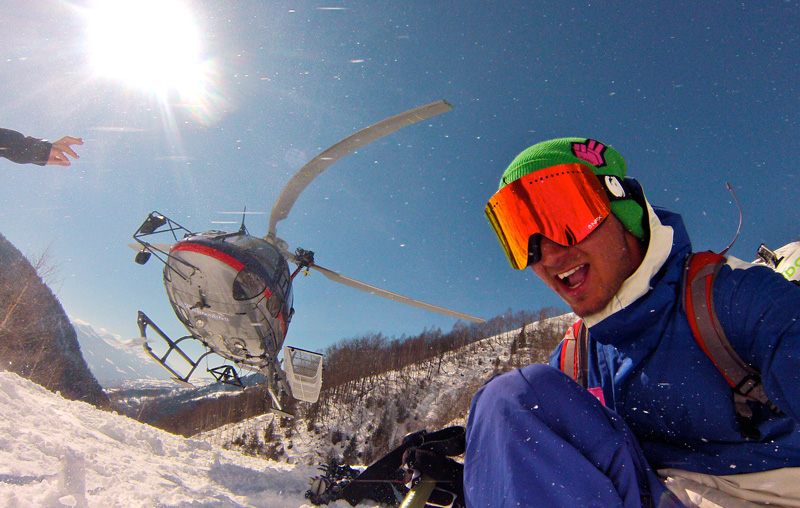 In 2009 we opened our own surf school on Perranporth beach in Cornwall with the ethos of being more than just another surf school. With our own beach side premises and a strong focus on customer service we were recognised as the leading surf school at the 2012 and 2014 Cornish Tourism Awards. From the success of our Perranporth surf school, we went on to open a second surf school in Newquay.
In 2011 we acquired Basecamp (est. 2002) the leading provider of Ski and Snowboard instructor courses and training in France and Canada.
Four winter seasons later and we have decided to bring the snowboard side of Basecamp over to Ticket to Ride. The thinking here is to bring the board sport ethic shared by both surfers and snowboarders together as one.
Today Ticket to Ride is proud to offer instructor courses, adventures, tours and camps designed and operated specifically for surfers and snowboarders throughout the world.
Whether we're in the water or up a mountain, the experience and inspiration that we now have as an international team keeps us one step ahead of the game. We are the number one provider of ultimate training and unlimited adventuring for surfers and snowboarders looking to live out their dreams across the world.
Life's Good
---
The Ticket to Ride Team
Mt Ruapehu
Chris Hazeldine
Nationality: British
Basecamp Job Title: Snowboard Trainer
Where's home? Mt Ruapehu by summer and Nendaz Switzerland by winter
Qualifications: SBNIZ trainer and examiner
Chris has worked all over the world, but started his snowboarding career with a winter season in 2004/2005 in Canada. Since then he's worked at Mt. Ruapehu in New Zealand during the Southern Hemisphere's winter. Chris' work has also taken him to Austria, where he worked in Mayrhofen and more recently to Nendaz, Switzerland, for the Northern Hemisphere's winter months.
Matiu Wilkie
Nationality: New Zealander
Basecamp Job Title: Anywhere between New Zealand, Japan, Canada and the US
Where's home? Snowboard Coach
Qualifications: SBNIZ Level 3
Matiu has been teaching on the slopes of Turoa since 2009 and thrives off introducing people to the aspiring lifestyle that is snowboard coaching! He nomads from resort to resort depending on the season, time of year and seasonal patterns; a true powder hound! He gets a buzz from the travel, has a thing or two to pass on about mountain life and is always up for sharing a story from the road over a frothy half.
Banff
Andrew Manuel
Nationality: Canadian
Basecamp Job Title: Banff Resort Manager
Where's home? Banff by winter, New Zealand by summer
Qualifications: CASI Level 3 Instructor, Level 2 Examiner, CSCP Level 3 Coach and Coach Examiner
Growing up in Canada meant that Andrew got hooked on snow sports from a very young age, however, living on the East Coast means limited access to quality terrain. So it was a very natural move for Andrew to pack up and head to Banff to work at the Lake Louise Snowboard School in 2006.
Since then, Andrew has worked his way up to the top of the Lake Louise Snowboard School and now enjoys the enviable position of being one of their Head Instructors. He doesn't only coach the programme, but he's also the Ticket to Ride Resort Manager, meaning we've got a credible inside man in our midst. He has an unrivalled passion and energy for snowboarding, so when you're on the snow with him, you'll get stoked on his stoke.
When not in Banff, Andrew chases the snow by doing back-to-back winters all over the Southern Hemisphere and is currently the Head Coach for Ruapehu Snow Sports' competitive snowboard programme in New Zealand. With all this quality time on snow, Andrew has a wealth of snowboarding knowledge and experience to pass on, meaning you're all set up for a stella start to your snow sports career.
Val d'Isere
Fred Laglera
Nationality: French
Basecamp Job Title: Performance and Freestyle coach
Where's home? Tignes, Espace Killy
Qualifications: French Ski and Snowboard Certificate
One of the most respected instructors in the Espace Killy, Frederic is a seasoned rider and splits his time between instruction and filming. He has unparalleled backcountry knowledge and is often leading the filming for the snowboard movies shot in the area. He was recently the chief guide and videographer for the Nitro team movie, which we think says a hell of a lot for his skill, ability and knowledge!
Put him on a board or a pair of skis - it's all the same to him! He eats Mistys for breakfast and if pushing performance is your aim, then Fred is your man.
Neil McNair
Nationality: British
Basecamp Job Title: Head BASI Snowboard Coach
Where's home? Tignes, France (one lift away from Val D'Isere)
Qualifications: BASI Level 4 ISTD, Snowboard Trainer
Neil is a first class snowboard coach and has been riding for over 22 years all around the world with some of the best snowboarders on the planet. With a love for the great outdoors and all things mountain, Neil left school and dedicated his entire life to making an incredible career out of snowboarding.
Having done just that, he is an inspiration to any dreamy snowboarder as he's one of the most respected and well connected snowboard coaches on the British circuit. He's already been the Head of BASI Snowboarding and founded McNair shirts. People know him. He's kind of a big deal.
Neil really thrives when he's out riding fresh lines with friends but he also delivers creative and insightful snowboarding lessons. As a result he is always highly rated by past Riders and has spent eight years passing on all of his snowboarding pearls of wisdom.
Olivier Lipps
Nationality: French
Basecamp Job Title: Head Performance and Freestyle coach
Where's home? Tignes
Qualifications: French Ski and Snowboard Certificate
True to the spirit of the original 1980's boarding pioneers, Olivier is a genuine adrenaline junkie. He's a boardsports instructor by winter and a sky dive instructor in the summer. He's lived and ridden the Espace Killy for over 20 years and knows exactly where to head for some fresh powder, no matter what the conditions.
Olivier has held the French Ski and Snowboard qualifications for 12 years and still gets a kick out of heading up to the mountain to show our Riders what it's all about. Being taught by one of the best and most experienced freestyle coaches in France is an absolute dream and makes him an incredibly valued member of the Ticket to Ride team.
James Sweet
Nationality: British
Basecamp Job Title: BASI and Freestyle Instructor
Where's home? Tignes
Qualifications: BASI Level 4 ISTD
One of the sickest riders of the Espace Killy, James is also regularly involved in the British Freestyle coaching set up. He's at the top of the industry, and has a wealth of knowledge and experience to pass on to even the strongest and most confident of riders.
Steph Wiehe
Nationality: South African
Basecamp Job Title: BASI Snowboard Trainer and ISIA Snowboard Teacher
Where's home? Val d'Isere and Durban
Qualifications: BASI Level 4 ISTD and French Moniteur National since 2007
Steph was brought up in sub-tropical climes and has always been a keen enthusiast of adrenaline sports, kicking off with old school skateboarding and water skiing from the ripe old age of ten. From there, he took up windsurfing, dirt bike riding and skydiving before taking to snowboarding like a duck to water in 1993.
After gaining a few seasons of riding experience, he successfully completed his first BASI Instructor course and was invited to be a trainer for BASI in 2000. Since then, he's kept himself very busy by running instructor courses and private lessons all over Europe and as far afield as Argentina.
Ticket to Ride is proud to have Steph as one of our BASI 1 & 2 Snowboard coaches as he's one of the most experienced and respected instructors in the French Alps. With supreme knowledge of what it takes to become an instructor, alongside great knowledge of the local terrain, you couldn't be in better hands.
South Africa
Luke Geldenhuys
Nationality: South African
Basecamp Job Title: Trip Leader
Where's home? Cape Town
Qualifications: Surf Coach, Lifeguard, rugby player and campfire guitar specialist
Growing up in Cape Town, Luke got into surfing at quite a young age but took a bit of a break as rugby took up most of his time. Now he's like a frothing grom and spends every second he can in the water. He also loves to train and beach fitness sessions are the norm.
Etienne Venter
Nationality: South African
Basecamp Job Title: Master Surf Coach
Where's home? Jeffreys Bay
Qualifications: ISA Level 2 Surf Coach, National SA Coach Gold Medalist
What better place to live than the famous Jeffreys Bay when it comes to surfing? Etienne lives, sleeps and breathes surfing whether he's catching a wave or out coaching. He has brought up some of the most talented young surfers in South Africa, straight from local townships. In 2013 he coached the South African National Team to Gold at the ISA World Surfing Games, amongst many other achievements.
John Henry
Nationality: South African
Basecamp Job Title: Surf Coach and big wave surfer
Where's home? Plettenberg Bay
Qualifications: Charger, surf coach and snowboarder
Having grown up on the icy Atlantic waters of Llandudno, John moved to warmer waters in the quiet town of Plett in sunny South Africa. With Jeffreys Bay only a two hour drive up the road, as well as some secret big wave spots in the nearby area, John hit the surfing jackpot and along with his partner Donna make a superb coaching team. Listen well to them both as you'll learn a lot about the ocean, as well as how to make the best of the waves on offer every day.
Deon Woodley
Nationality: South African
Basecamp Job Title: Master Lifeguard
Where's home? Durban beach
Qualifications: Beach lifeguard course presenter and lifeguard. Qualified in all things beach basically.
Deon Woodley and the Durban beachfront are synonymous with each other. When it comes to the beach, lifesaving and the ocean, Deon is your go-to man. His depth of knowledge as well as passion for lifesaving, makes him one of the most interesting people on our trips.
Nik Basting
Nationality: South African / German
Basecamp Job Title: Trip Leader
Where's home? Cape Town
Nik simply loves to surf. Growing up near Muizenberg, he started surfing at a young age and spent his weekends at the beach. To earn some pocket money, he began coaching surfing lessons and sharing his passion with anyone and everyone. At one point, Nik packed the dream up and got all suited and booted to sell holidays, but soon came to his senses and returned to share his stoke on the trips. He's pretty handy with a camera too and does wedding photography during the off-season.
The Palmbooms
Nationality: South African
Basecamp Job Title: Ansteys Hosts and surfing inspiration
Where's home? Ansteys Beach, Durban
Qualifications: Pro surfers, great cooks and amazing hosts
We'd just like to take a moment to introduce South African surf legend Rudy Palmboom and his family as they represent the past and bright future of South African surfing. Rudy was one of the original chargers at Cave Rock and has made a reputation for himself as a fearless surfer, who will take on anything the ocean can throw at him. He was even one of the few guests to be invited to the International Red Bull Big Wave Africa event held at Dungeons.
Rudy's son on the other hand, Rudy Junior, was one of South Africa's top juniors who battled it out with Jordy Smith and is now a professional surfer and coach in California. While Rudy's daughter Heidi is one of South Africa's top young female surfers and a former South African champion. She runs Heidi's cafe at the backpackers, so you'll no doubt enjoy her tasty cooking and delicious coffees every day while you're staying there.
The surfing blood runs thick in their family, so revel in all things surf-related at this very special backpackers, packed with surf paraphernalia, including surfboards, surf posters and a little surf shop. With Ansteys quality and consistent waves just on their doorstep, it's easy to see how Rudy and his family are at the very top of the proverbial surfing tree in South Africa.
Dave Malherbe
Nationality: South African
Basecamp Job Title: Coffee Shack Owner
Where's home? Coffee Bay
Qualifications: ISA Level 2 Surf Coach, speaks Xhosa ( one of the national languages of South Africa) and surfs like a demon
Dave is one of South Africa's most successful competitive surfers and his list of achievements is endless. His enthusiasm for the sport and vast coaching experience will rub off on every surfer lucky enough to spend time at his surf camp.
Dave was drawn to Transkei, located in the Eastern Cape Province of South Africa just outside East London, by stories of epic empty waves and a traditional society that embraces a slower pace of life.
Nikita Robb
Nationality: South African
Basecamp Job Title: Surf Coach
Where's home? Cape Town
Qualifications: Coach and former womens world tour surfer
Growing up with the boys in East London means that Nikita can hold her own in the water on any given day. The numerous point break rights up there have gifted her a mean backhand attack, but she's comfortable on any board, whatever the wave condition. She doesn't take any prisoners with her coaching style and if she says jump, your answer better be how high? Other than that, she's a big fan of penguins.
Mozambique
Ryan Ribbink
Nationality: South African
Basecamp Job Title: Surf Explorer
Where's home? The Bluff, Durban
Qualifications: Licensed to ride big barrels, fish, guide and coach
Growing up on the Bluff, Ryan 'Bink' Ribbink learned two things from his old man - how to surf and how to box. Bink knew all about the surfing gems in Mozambique before pretty much anyone else and has a 4x4, a boat and plenty of surfing secrets up his sleeve to make the most of its waves. He loves big barrels and has been known to put on a contest vest from time to time and destroy his opposition.
Indonesia
Aidan Salmon
Nationality: Australian
Basecamp Job Title: Surf Guru
Where's home? Bali
Qualifications: Surf guide, linguist and bursting with local Indo knowledge
Hailing from Western Australia, Aidan somehow found himself coaching surfing in Newquay, England. He loved the work and would spend the off-season surfing Indonesia's warm water waves. Ten years in and he decided to ditch the wetsuit in England and stick with the board shorts in Bali. He knows all things Indo and you'll never be short of a laugh or two when hanging out with this guy.
Graham Underwood
Nationality: British
Basecamp Job Title: Trip Leader
Where's home? Bali
Qualifications: Coach, photographer and speaks Indonesian
He's a late convert to surfing but we won't hold it against him! Having grown up in England, he went on a pilgrimage to Indonesia, explored its many islands, learnt the language and now calls it home. He knows Indo inside and out, so you'll be in good hands by joining a Ticket to Ride Surf Adventure with Graham at the helm.
Head Office