Costa Rica
Costa Rica is a beautiful country that boasts breathtaking beaches, fantastic food, colourful culture and incredible surf coming from the balmy Pacific Ocean. Visiting this magical place is an experience of a lifetime.
Pura Vida is all about spreading love; love to the land, the ocean, your environment, yourself, the people and sums up this, beautiful, proud and passionate paradise perfectly.
Trip Stops & Accommodation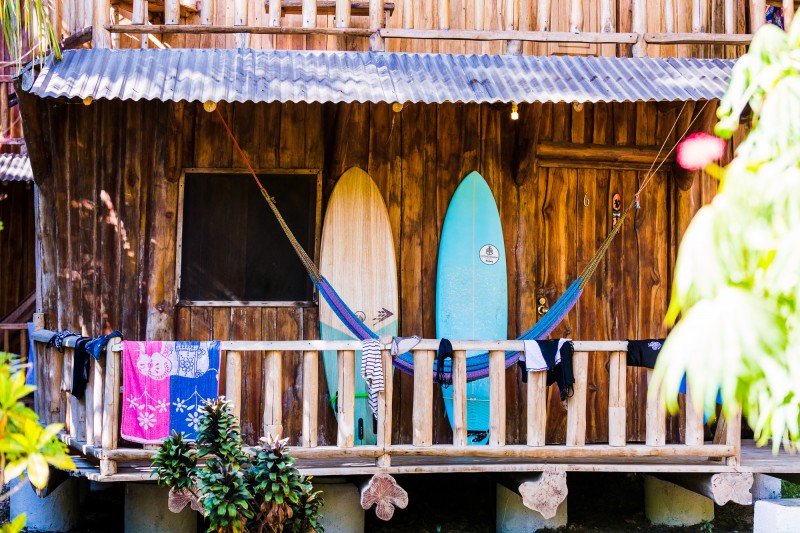 The schedule is loose and the days can go from super active to super relaxed without notice. You soon get the hang of relaxing to max...
With this in mind and having operated surf camps and tours in Costa Rica for many years, we know that being in the right accommodation is absolutely key to making the most of your time in this tropical wonderland.
In Santa Teresa on the Pacific Coast we have two private apartments and a cabana at Don Jon's Surf Lodge, where the motto is "relax to the max" and relax you will. There are plenty of hammocks all over the place for a quick nap, ten beds over two private apartments and three beds in one cabana, for a proper night's sleep. The daily routine of strolling through 50m of pristine Costa Rican jungle to reach the waves makes you feel like you're in a surf movie!