South Africa
South Africa is where it all began for Ticket to Ride. Experience the best of the world in one country and blend all the joys of surfing, travelling an inspiring coastline and give something back to the local community all at the same time.
Over the years some of the original Ticket to Ride team members have settled permanently in South Africa, convinced that it's the best place in the world to live. Today we have a year-round team of Trip Leaders and operational staff whose expertise and local knowledge are key to giving you an unbelievable experience of South Africa.
Each of our seven locations have been carefully chosen as they all offer totally unique surfing experiences. South Africa is one of the world's most popular tourist destinations and we're looking forward to showing you the reasons why.
Check out our South Africa Trip Blog to see exactly what goes down on Ticket to Ride courses in South Africa.
Trip Stops & Accommodation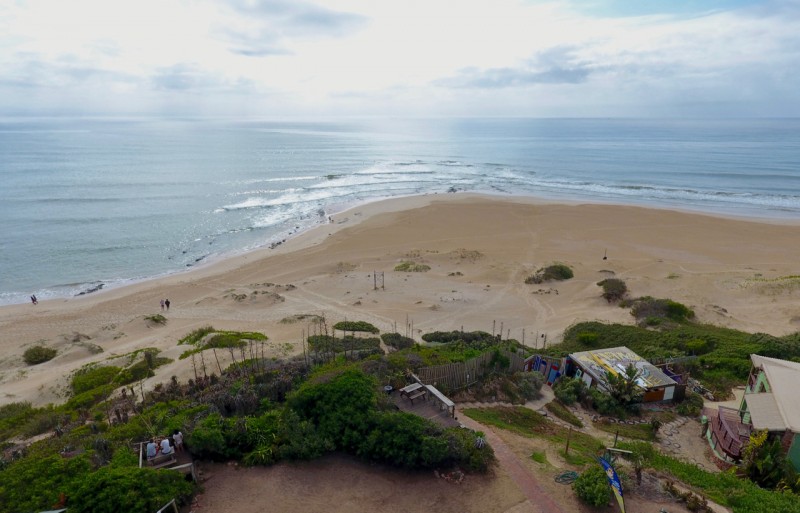 Throughout your South African journey, you'll stay in carefully selected backpackers in Ticket to Ride exclusive dorm rooms, with kitchen facilities, computer, Wi-Fi, TV area, lounge and pool tables etc.
Cape Town
Cool, cosmopolitan and framed by Table Mountain, this good-looking metropolis will have your heart upon touchdown. In between surfs, expect to climb Table Mountain, swim with the penguins at Boulders Beach and go on a wine tasting tour of Klein Constantia's estate. You'll also leave with a deeper understanding of life in South Africa by getting involved with amazing community projects.
Where we stay On the beachfront in Muizenberg! This place was built with surfers in mind as it's just a stone's throw away from perfect waves.
Plettenberg Bay
Plettenberg Bay is a small holiday town with a big personality and a popular stop for travellers on the famous Garden Route. With an endless array of uncrowded beaches to discover, as well as plenty of activities for adrenaline junkies, you can expect an all-out action-packed stop.
Where we stay You'll stay at a great backpackers which is both close to all of the excitement of the town and solitude of the beach. They light a fire for you to braai on every night which is the perfect opportunity to pull out the guitar or chat to other travellers.
Jeffreys Bay
Magical Jeffreys Bay or J-Bay perfectly encapsulates all that is Ticket to Ride. With the world's best waves on your doorstep, it's all about surfing until your arms drop off. Helping out in the local community at some inspiring environmental projects will give those arms the rest they need to head out for yet, another great surf.
Where we stay Situated up on a dune overlooking two quality surf spots is one of South Africa's most renowned backpacker lodge. The fun bar provides a great platform to meet other travellers or to hang out with your new best friends - your Ticket to Ride group.
Cintsa
Cintsa Bay is just outside East London and marks a real change of scenery as we head deep into the Eastern Cape bush. With empty, world-class surf lying in wait for the lucky travelling surfer, it's easy to see why so many of South Africa's surfing elite were born and bred on its waves.
Where we stay The surf camp is set amongst the dunes overlooking the stunning Cintsa Bay. As well as time spent surfing, you could while away the hours on the volley ball court, ping-pong tables or in the swimming pool.
Coffee Bay
Coffee Bay is nestled in the Transkei, and allows a step back in time to rural Africa. The surf is empty and offers the rare chance to surf perfect waves with only your friends for company.
Where we stay With its idyllic location right in a little bay, friendly staff, relaxing hammocks, great food and vibing bar, you won't want to leave this backpackers for sure.
Ansteys and Durban
Expect to enjoy the best of both worlds with great waves on your doorstep and the bright lights of Durban just a short drive away. You'll also take your surf instructor and life saving exams here.
Where we stay The backpackers is just a few minutes walk away from a world-class beach break - the famous Cave Rock. Run by one of South Africa's best-known surfing families, your sandy feet will fit right in.
Ballito
Just forty minutes north of Durban you'll hit the Pearl of the Dolphin Coast, Ballito. Flanked by golden beaches, the warm waters of the Indian Ocean and the rippling fields of sugar of cane, it's easy to see why it's a popular holiday destination for South African tourists. With great waves and a consistent swell, you'll be out surfing at every opportunity or making the most of your remaining days in Africa by experiencing the thrills of a safari.
Where we stay The backpackers is completely hidden from sight in amongst the trees and just a short drive from the ocean. Take time out to sit in the bottom of the garden and watch the sunrise over the ocean - trust us, it will make your day. We also recommend jumping in the pool to handle the humidity or reading a book in one of the wicker-chairs. This is the perfect place to end your surfing adventure with us, unless you're continuing your Ticket to Ride journey by heading to Mozambique as well.